It is my pleasure to welcome you to Samarpan Deep B.Ed. College, an Institute of Teacher Education College.
We prepare students for careers in education. Our faculty and students view active participation in their communities and professions as an essential part of the educational process. We measure quality not just in terms of academic success, but also by the impact our students and faculty have on their professions and in the world.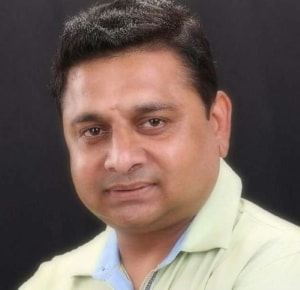 Under the heavy load of various roles and responsibilities teachers need to groom themselves with varied knowledge, skills and attitudes. The teachers need to develop the ability of thorough understanding of learning process, effective communication, effective application of classroom management and techniques, understand and apply CCE, integrate technology into planning and learning etc. In addition to it teachers should help the young minds to build trust on the rich heritage and traditional values of our culture.
Thus, my request to all the educators is, to give due importance to their sacred mission of teaching the children which contribute significantly to the well being of the mankind in a long run.
With Best Wishes,
Shri Abhishek Singh
Honorable President, Samarpan Deep B.Ed. College